About us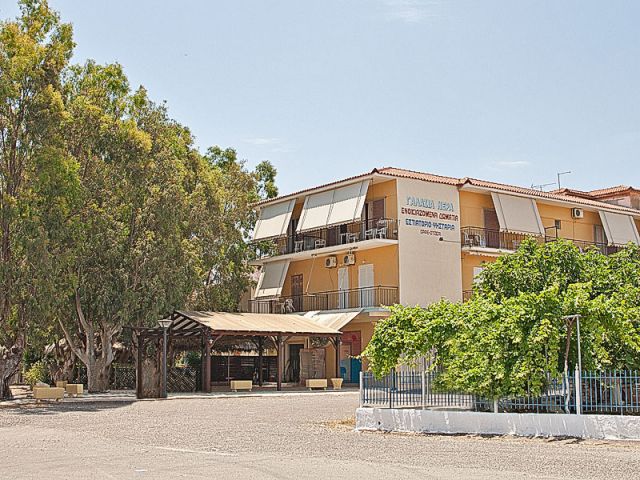 "Galazia Nera" - Rooms to Let
Guest house Galazia Nera is located in a prestigious spot in Agios Andreas settlement of Messinia, near the sea. It is a family run business which is operated by people who are willing to offer high-quality hospitality in a friendly and family environment.
Galazia Nera because of their privileged location may offer the ultimate relaxation experience to who ever needs a place to rest. From the balcony of our rooms you can enjoy the view towards the Messinian bay, the small traditional port of the village and the green grove of trees that lays in front of them. The distance to the sea, children's playground and public parking area is only 20 meters.
AC
Yes
Kitchen Equipment
Fridge, Hot plate, Boiler, Coffee maker
TV
Plasma
WC
Independent
Internet
Free Wi-Fi
Elevator
No
Changing Sheets/Towels beyond compulsory
Upon Agreement
Reception
24 hours
Kalamata Airport has five regular air flights and eight charter lines to and from European countries (Moscow, Stockholm, Munich, Milan and London) offered by low-cost airlines Ryanair and EasyJet.
Athens
263km / 2h&50min
Kalamata
40km / 50min
Airport
32km / 40min
Pylos
37km / 46min
Methoni
25km / 38min
Koroni
12km / 20min
Finikounda
17km / 25min
Ancient Messini
48km / 57min
Polylimnio
28km / 36min
Epicurean of Apollo
112km / 2h&4min